Starlight
Anything is possible with Wittke™
A front loader can be rugged, strong, and light! The Wittke™ body is built using 100% lightweight Abrasion Resistant Steel. More payload capacity means more cash in your pocket.
Application
Residential
Commercial
Recycling
Full eject
EV
CNG
CONSTRUCTION
ABRASION RESISTANT STEEL
A high-quality product must be made from high-quality materials. AR450 steel is strong yet light and boasts 5 times the abrasion resistance of mild steel. It is the ideal material to build a body that needs to be extremely rugged without giving up payload.
PRODUCTIVITY
GET THE FASTEST CYCLE TIME
Wittke™ delivers the smoothest lifting arm operation and the quickest cycle time. The packing cycle takes a mere 18 to 20 seconds and only a 12 to 14-second complete arm cycle for increased productivity.
RELIABILITY
ARM TRUNNION BEARINGS
To achieve a low maintenance front loader, the key is to use strong materials for the parts that wear the most. Bushing designs often require regular replacement due to the arms cycling frequently. However, the Wittke™ front loader has outboard mounted steel trunnion bearings that are engineered to last the entire lifespan of the unit, when lubricated properly.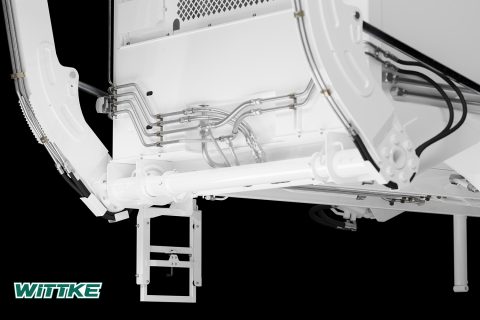 EFFECIENCY
CANOPY, SWEEPER AND SHELF DESIGN
The Starlight front loader reduces debris left behind by sweeping it back into the hopper with a second arm lift and using a canopy sweeper that improves visibility for the operator. The Starlight also have gutters to prevent fluid spillage on the windshield and cab.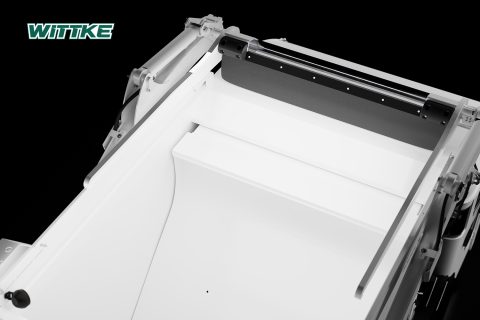 ALTERNATIVE ENERGY
EV OR CNG POWERED
The need for alternative energy is real. Meet that need with Labrie's proprietary CNG system or seamless integration to a Battery-Electric chassis. For thoroughly engineered alternative energy solutions, the answer is always Labrie.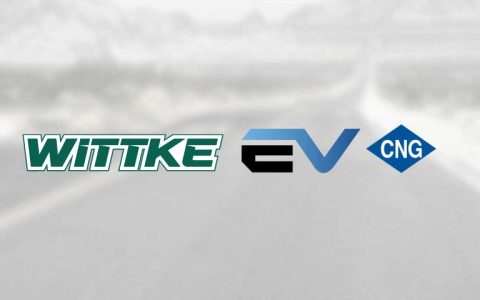 Specifications
30 yd³ to 44 yd³ body sizes available
14 sec. complete lift cycle @ 1500 RPM
Single piece body walls for increased strength
Fully Integrated Labrie CNG Systems – roof, frame and back of cab mount – 60 to 97 DGE available
Envirolink™ Smarter Collection solutions available