Superduty
Anything is possible with Wittke™
A front loader can be rugged, strong, and light! The Wittke™ body is built using 100% lightweight Abrasion Resistant Steel. More payload capacity means more cash in your pocket.
Application
Residential
Commercial
Recycling
Full eject
EV
CNG
CONSTRUCTION
ABRASION RESISTANT STEEL
A high-quality product must be made from high-quality materials. AR450 steel is strong yet light and boasts 5 times the abrasion resistance of mild steel. It is the ideal material to build a body that needs to be extremely rugged without giving up payload.
PRODUCTIVITY
GET THE FASTEST CYCLE TIME
Wittke™ delivers the smoothest lifting arm operation and the quickest cycle time. The packing cycle takes a mere 18 to 20 seconds and only a 12 to 14-second complete arm cycle for increased productivity.
RELIABILITY
HYDRAULIC VALVE
The hydraulic control valve is located on the side of the body for easier maintenance access. Difficult service work is a breeze when hydraulic maintenance can be performed from the ground level.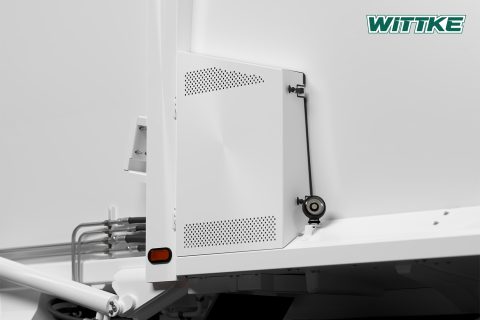 PACKER
SNOW PLOW SHAPED COMPACTOR PANEL
With an upper shelf over 23" long and a wiper located on the body bulkhead, materials are swept back into the hopper, keeping the packer cylinders protected.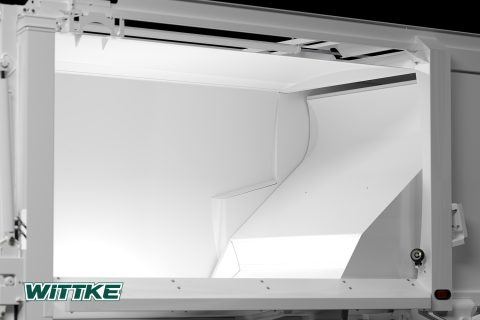 ALTERNATIVE ENERGY
EV OR CNG POWERED
The need for alternative energy is real. Meet that need with Labrie's proprietary CNG system or seamless integration to a Battery-Electric chassis. For thoroughly engineered alternative energy solutions, the answer is always Labrie.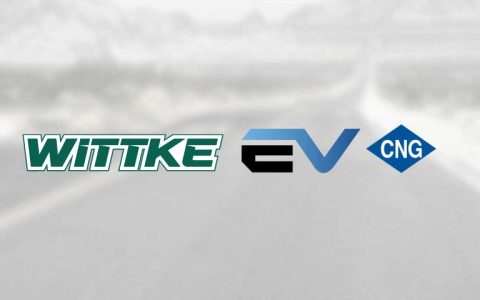 Specifications
34 yd³ to 44 yd³ body sizes available
Innovative canopy, sweeper and shelf design
Single piece body walls for increased strength
Optional Durascope™ packer cylinders
Envirolink™ Smarter Collection solutions available